A new Concentrated Formulae to reduce size & Weight while achieving the same great results.
This product is available now and will soon replace the All waste tank product as they do the same job, you just use less of the concentrate, therefore carry round less weight & size.
BioMagic Concentrate for all waste tanks is an effective natural product for use in any type of waste system from a small portable toilet, cassette or holding tank , a grey water system or any septic or biological waste system.A very simple and safe product which is very cost effective, it has no strong smells, no bacteria or enzymes, no biocides or nasty chemicals and contains no bleaches or disinfectants. BioMagic heavyduty processes the waste tank contents in an aerobic condition so it ends up as liquid compost water & carbon dioxide.
Please make sure you have removed all residues from previous products and do not use any chemical cleaners in or on the toilet as it will affect the toilet surface & the operation of the toilet too.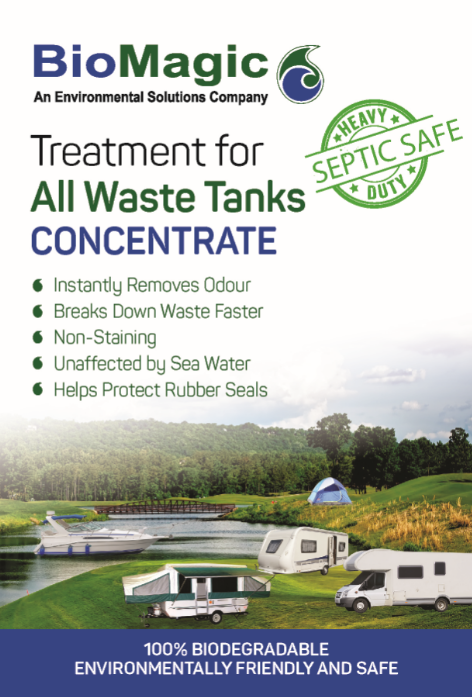 (BCONC)
Fantastic product!

23 January 2020

I wanted an environmentally friendly black water treatment product for my Thetford toilet in my caravan (which I live in full time). Have been using Biomagic for 12 months now, and am very happy with the results - it lives up to all it's promises.




(5)
---
You May Also Like
---
Others Also Bought
---
More From This Category